Characteristics:

1. Streamlining design, massive flow.
2.Strengthen casing, maximum pressure 6-7kg(6-7bar)
3.Drive locking system with silicone Oring, none-leaky assurance.
4.100% full power copper motor, standard performance.
5.Both Metric/Imperial inlet and outlet standard, suitable for all countries.
6.Strong base design, very convenient to install and maintain it.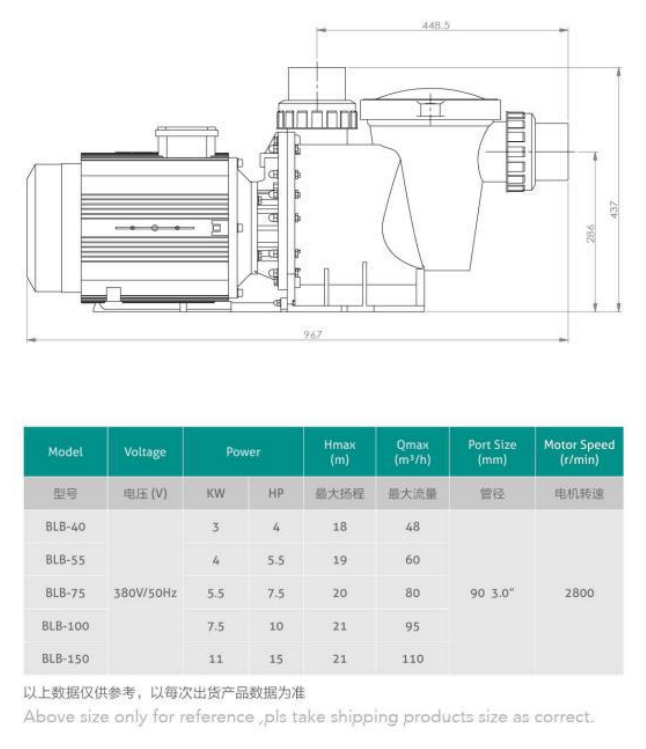 Note: BLB pump starting price $380, more detailed price
information can contact us.

A:No.79-2,Sanjiang Avenue,Ma ao Industry
Zone,Dinghai,Zhoushan,China

T:+86-0580-8082896/2269588

F:0580-2269566

E:1536266183@qq.com
E:cadisdon@haolidepoolequip.com